Because Coleman University has 4 central Associate's programs, a quad-fold brochure was a logical choice over the traditional tri-fold. The quadfold was made in 2 flavors; regular and military themed.
A double-gate fold was utilized here so so that the full inside spread could showcase each program, and the gate could give a little information about the university and the benefits of attending. 
Custom envelopes were designed in order to send the military themed brochures to active duty and veteran families. The envelopes were made to be eye catching and enticing.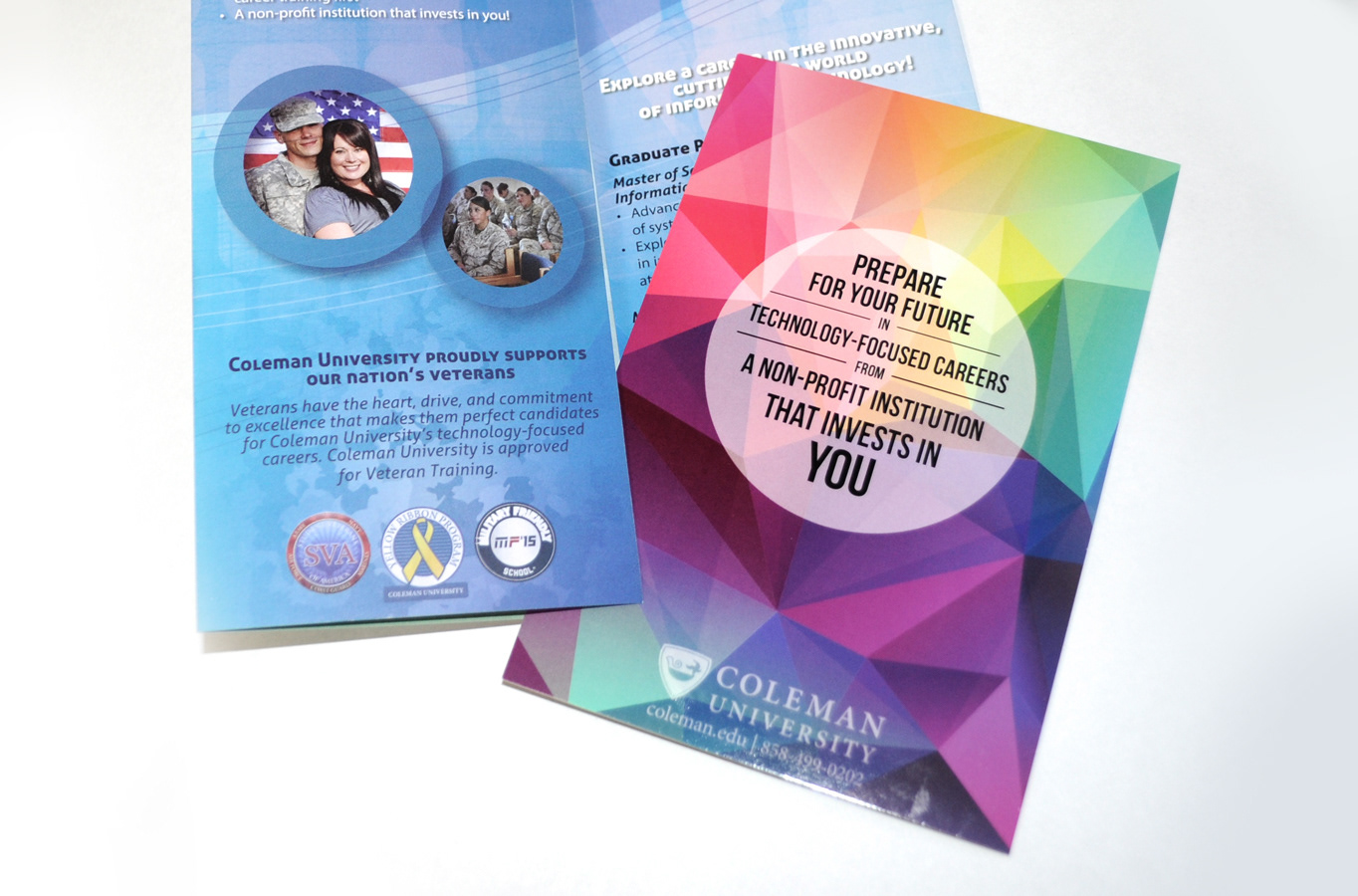 These small postcard-sized handouts were created for a local arts festival, sponsored in part by Coleman University. They were included in gift bags which were handed out to all attendees. Bright colors and modern trends were used to catch the eye.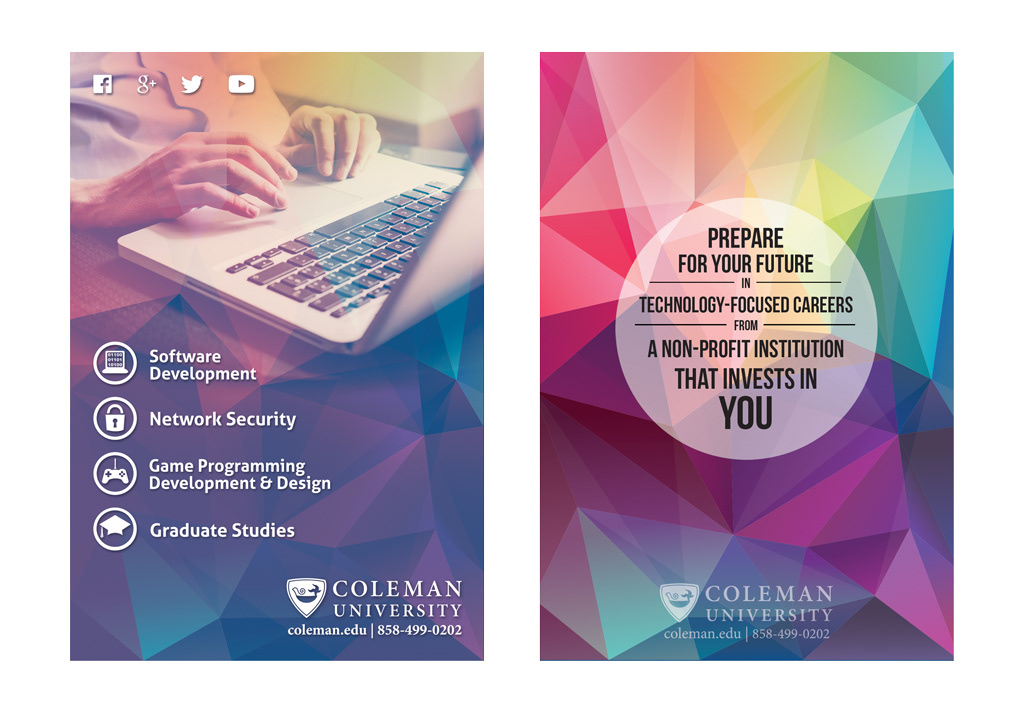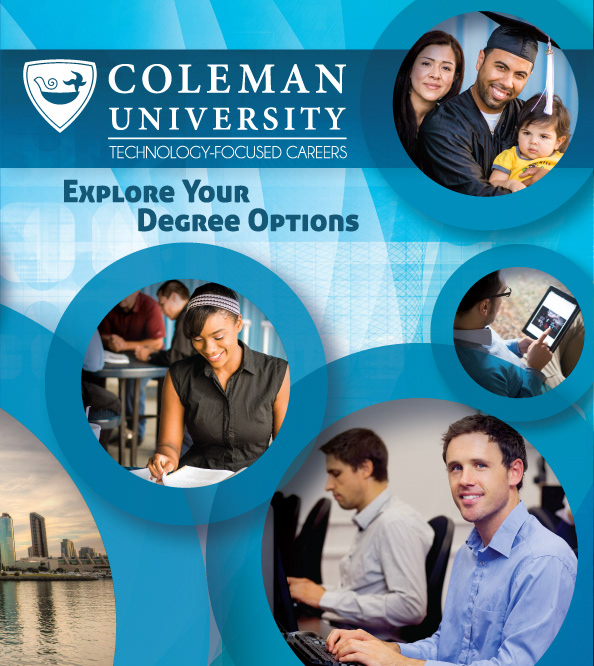 These 8x9 inch 12-page bound booklets are handed out to visitors who want to learn more about each program that Coleman University has to offer. While our quad-fold brochures contain the bullet points, these booklets go more in-depth.